PSH will Dramatically Increase Your Chances of Getting Produced
When you sign up for the Play Submission Helper, you'll get immediate access to the Master List of Playwriting Opportunities.
This Master List contains over 400 highly organized play submission opportunities around the country, seeking submissions RIGHT NOW, along with their submission guidelines and any other details you need to send them your script.
It doesn't matter what kind of plays you write: dramas, comedies, musicals, 10-minute plays, full-length plays, one-act plays…
We've got them all covered.
PSH Makes the Play Submission Process Nearly Automated
The way Play Submissions Helper works is simple: Inside the member's area, there is a "master list" of play submission opportunities. This is the largest and most complete list out there today. It contains everything you need to know.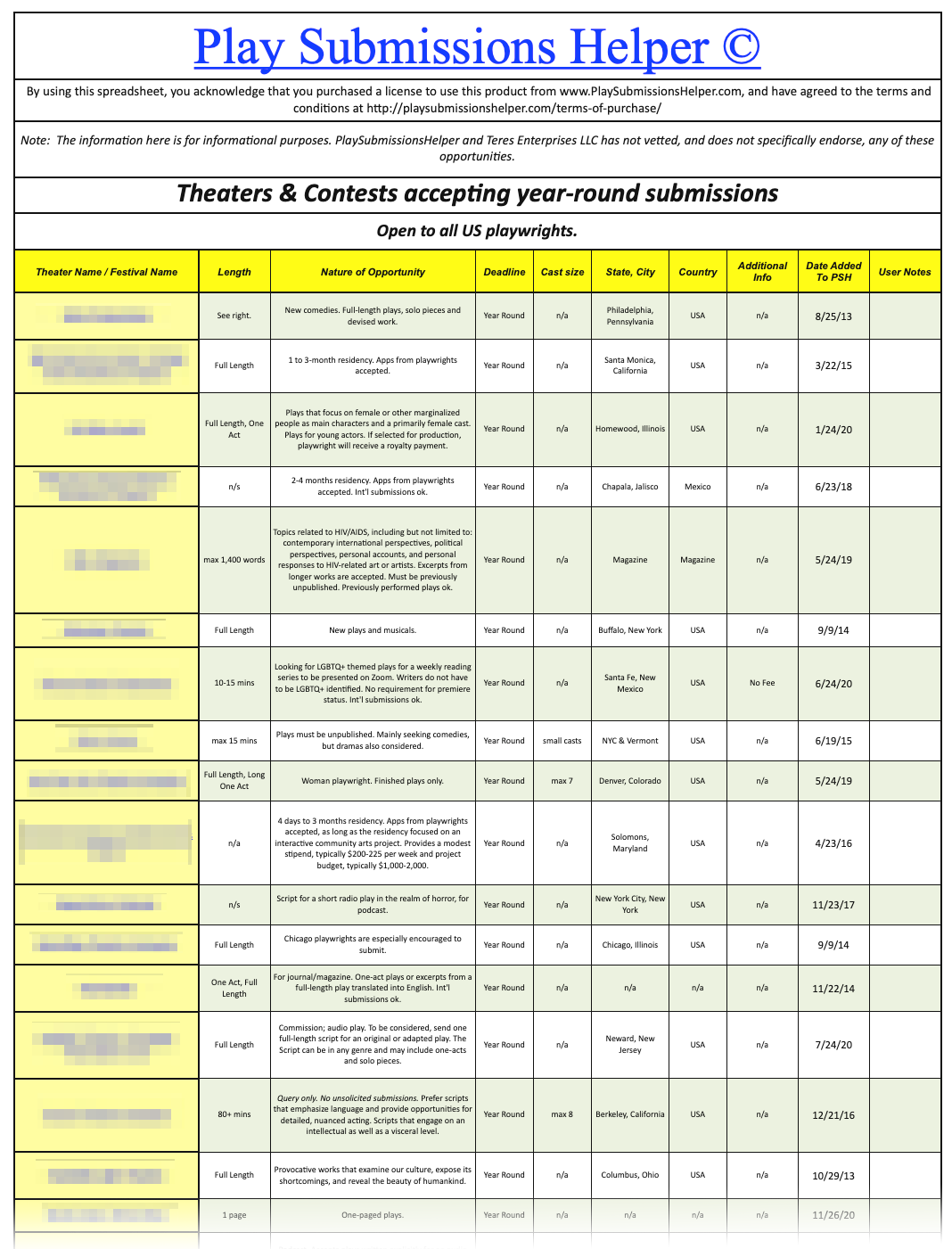 Theater's name
Description
Theater's location
Description
Length accepted
Description
Genres accepted
Description
Cast sizes accepted
Description
Submission deadline
Description
Contest prize money
Description
Any reading fees
Description
Any additional info
Description
Play Submissions Helper Is Updated Every Month
While it might not sound like much, this little feature makes a huge difference.
Think about how many new theaters are founded over time, how many new contests are announced, how many new festivals are put on. There are always at least 400 theaters and festivals accepting submissions at any given time.  But throughout the course of the year, at least 1,000 opportunities accept submissions at one time or another.
With PSH, you'll receive monthly emails with new submission opportunities.
PSH is the #1 best way to get more productions!
Are you ready to:
– Quickly & easily submit your play to over 400 contests & theaters?
– Save hours in research, so you have more time to write?
– Get access to over $135,000 in prize money?
– Receive a discount on expert play critiques?
– Get your play produced and really kick-start your playwriting career?
Then sign up for the Play Submissions Helper now!
Become a Member Now! 
For only 13.99 6.99/month.
100% Satisfaction Guarantee!
I give you my word…that the Play Submissions Helper will revolutionize the way you submit your plays for production and will quickly reap dividends in your playwriting career.
If you aren't 100% blown away in every way, I'll GLADLY refund every penny you paid. In fact, I insist on it.
400+ Submission Opps
Start advancing your playwright career today!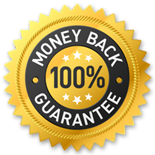 Become a Member Now! 
For only 13.99 6.99/month.