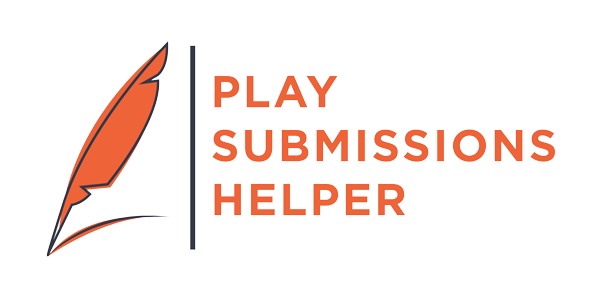 The following playwriting opportunities have published specific deadlines closing in the future. You can download the list either in Excel format or in PDF format by clicking below.  The info is exactly the same between the two files, only the file format is different.
New for this month, we have created another version of the spreadsheet.  Instead of listing the opportunities altogether, we have divided them into four categories: Plain Script Submissions (Reading/Performance Opportunities); Development Opportunities and Residencies; Show submissions (Fringe/Fringe-like festivals); and Other opportunities (including but not limited to print and online publications, awards/prizes, audio/radio opportunities).  You can download the new version by clicking below.
While we strongly recommended downloading one of the above files since they contain a complete list of the opportunities we have cataloged, for those who wish to view opportunities via a webpage instead, below is a streamlined breakdown of the most broadly relevant upcoming opportunities:
Name

Length

Nature of Opportunity

Deadline

Location

Add'l Info

2019 LITE

One Act

(5-15 mins)

Prefers plays that haven't been produced in North Carolina recently nor have been published (unless the royalty fee is very minimal). PG-clean (no serious profanity) plays that are not depressing – no therapy sessions, pets dying, people dealing w/ dread diseases. Note: No website. Send scripts to Jack Berry at carokann@nc.rr.com

6/1/18

North Carolina

No Fee

See right.

Musicals, full length, one act, immersive theatre, adaptations, and non-traditional experimental scripts.

6/1/18

Davis, California

n/a

max 10 pages

Open to residents of NC, SC, GA, VA, TN, and KY. Family-friendly plays. Any genre. Theme: The French Connection

6/1/18

Concord, North Carolina

No Fee

Full Length

Comedies, musicals, dramas, classics, originals.

6/1/18

Fullerton, California

n/a

One Act
(12-30 pages)

Scripts will be accepted internationally but must be written in English. Previously produced scripts are accepted.

6/1/18

Torrington, Connecticut

No Fee

max 20 pages

Looking for original, humorous Fractured Fairy Tales that change a fairy tale in an unexpected way; altering characters, adding modern language or events, changing an ending, etc. It has to be based on an actual fairy tale. Must be appropriate for children ages 9-13, G-rated.

6/1/18

Freeport, Illinois

Prize: $100

10-50 mins

Fully produced plays (cast, directed & ready to be performed June 29 – August 2018).

6/5/18

NYC

Fee: $59 once accepted

max 10 mins

Plays must not have been published or produced previously. Theme: Exit Strategies

6/5/18

Los Angeles, California

n/a

Full Length

Fully sponsored 4- to 10-week residencies with optional monthly stipend of $500.

6/8/18

Sausalito, California

App Fee: $45

5-15 pages

Theme: Suicide Prevention — with a focus on the experience of living with mental health conditions, the after-effects of suicide on those left behind, and resources for those in need.

6/9/18

Los Angeles, California

Prize: $50

Full Length

Any genre. Playwrights will receive a $250 fee and will be provided a $250 travel stipend.

6/15/18

St. Petersburg, Florida

n/a

One Act
(max 10 mins)

Theme: "It's a Life." Monologues ok, 7 mins max. Previously produced or published works ok.

6/15/18

Santa Monica, California

n/a

Any length

Two-year playwright residency. All genres of theatre. Scripts of any subject matter will be considered. The playwright must have completed at least three plays, or have an equivalent body of theatrical or literary work.

6/15/18

Waukegan, Illinois

n/a

Any length

Short, one-act, and full-length plays. Open to playwrights currently living in New England.

6/17/18

Newburyport, Massachusetts

Prize: $75, $150

Full Length

Plays appropriate for film or television adaptation. Open to writers worldwide. Any genre. Published and unpublished works ok.

6/20/18

Santa Monica, California

Fee: $50
Prize: $10,000

Full Length

Unproduced scripts by US-based playwrights. Any theme, subject matter and style.

6/20/18

Italy

Fee: $40

10 mins

Plays focused on language-based and nonverbal learning disabilities, including Autism Spectrum Disorders. Note: Click on 'Special Needs Inititiative.'

6/25/18

NYC

n/a

Full Length
(85+ mins)

Plays that reflect issues of social conscience and human rights. Drama or comedy. Original work or adaptation.

6/30/18

West Bloomfield, Michigan

Fee: $15
Prize: $250

Full Length

Un-produced, non-musical plays only.

6/30/18

Long Beach, California

Fee: $10, $100 honorarium

max 12 pages

Int'l submissions ok. One or two previous prods ok. Any subject except nudity or off color humor.

6/30/18

San Diego, California

No Fee

Full Length

New works.

6/30/18

NYC

Fee: $35
Prize: $500

Full Length

Non-musical, unpublished plays that have not yet had a professional production.

6/30/18

Pottstown, Pennsylvania

n/a

Full Length

Unpublished and unproduced plays. Musicals ok. Int'l submissions ok.

6/30/18

Philadelphia, Pennsylvania

Fee: $20
Prize: $1,000

Full Length

Full-length trade program. You must read a play and give feedback, and in return will have an opp to send a play and get feedback from other playwright.

Year Round

n/a

n/a

10 mins

Send in 10-min play and get same-day feedback. You must also read another playwright's work and give feedback.

Year Round

n/a

n/a
Note that while we take great pride in providing this information, theaters and contests are apt to change deadlines and/or requirements.  If you see any errors, please let us know at harrisonm@playsubmissionshelper.com so that we can correct them!
Copyright © Teres Enterprises LLC